Unstacked – Curated by the People, is an innovative Australian visualisation project which showcases collections and institutions locally and globally in real-time through the eyes of the people who use it.
Unstacked has been rolled out at the University of NSW Library, Flinders University Library, QUT Library, UTS Library, State Library of NSW, State Library of QLD, State Library of South Australia and State Library Victoria.
For more information on Unstacked for collections please have a look at this page or contact elisa@unstacked.com.au.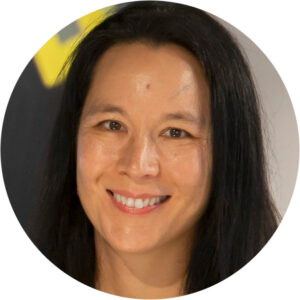 Elisa Lee, Creative Director and Business Owner of Unstacked, is a Sydney-based interaction designer and visual communicator passionate about storytelling and inspiring conversation by creating new ways of generating and experiencing data.
Also keen on fostering emerging design talent, Elisa is a studio leader and lecturer in Visual Communication at UTS where, among other projects, she initiated a subject with Google, Sydney, now in its 11th year, and co-runs the interdisciplinary industry project with innovation design consultancy Tricky Jigsaw, Blend Week.
Elisa has recently spoken about visualising data through her projects at Digital Directions, ALIA Information Online, ALIA LibTech, IGeLU, the NSW ALIA Leadership and Innovation Forum, State Library of NSW, Data Science Symposium, OzViz, RezBaz, Sydney Design and Vivid Ideas.
She has also created interactive experiential installations for the H&M Flagship store in Sydney, Ernst and Young, Optus and The Royal Naval House and data-visualisations of shark tracking for the Sydney Aquarium and channel activation for Seven West Media. She has been Artist-in-Residence at the UTS Library an Inaugural DX Lab Fellow at the NSW State Library.
Graduate of Visual Communications with First Class Honours at the University of Technology, 1996.